Chinese satellite got whacked by hunk of Russian rocket in March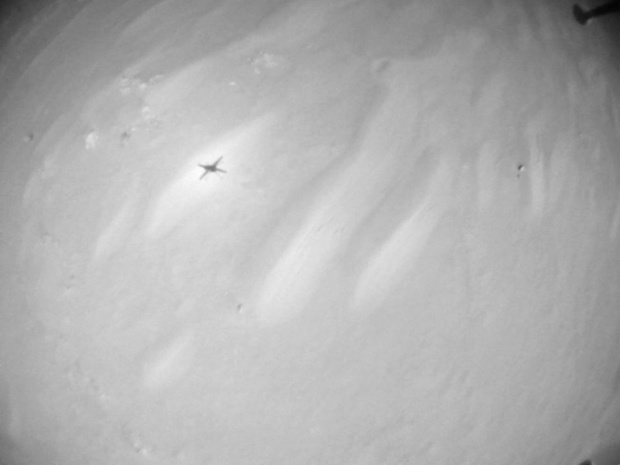 (NASA/JPL-Caltech)
NASA's Mars helicopter
Ingenuity
made its 12th Red Planet flight on Monday (Aug. 16), during which the little chopper served as eyes in the sky for its larger companion, the
Perseverance rover
.
Full Story:
Space
(8/17)
Will collaboration or competition define international space science and exploration in the 21st century? The answer could come down to how two spaceflight superpowers, the U.S. and China, choose to engage with each other in the next few years.
Full Story:
Space
(8/17)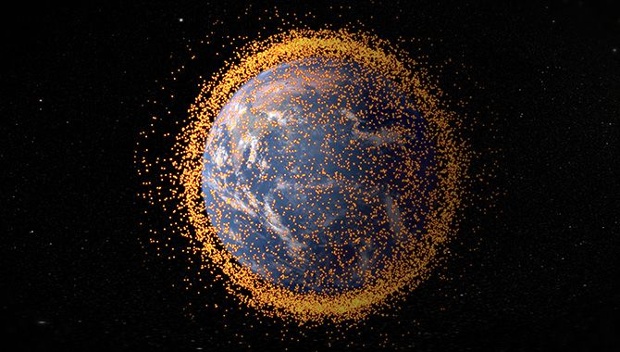 (NASA)
In March, the U.S. Space Force's 18th Space Control Squadron (18SPCS)
reported the breakup of Yunhai 1-02
, a Chinese military satellite that launched in September 2019. It was unclear at the time whether the spacecraft had suffered some sort of failure — an explosion in its propulsion system, perhaps — or if it had collided with something in orbit. We now know that the latter explanation is correct.
Full Story:
Space
(8/17)
Arianespace
launched the Pléiades Neo 4 Earth observation satellite and a quartet of cubesats from the
Guiana Space Center
in Kourou, French Guiana in South America last night (Aug. 16) at 9:47 p.m. EDT (0147 Aug. 17 GMT).
Full Story:
Space
(8/15)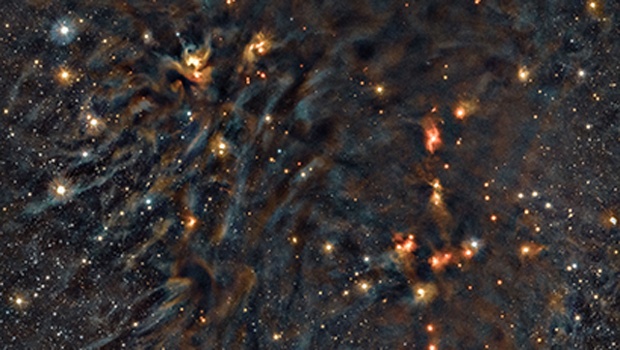 (ESO)
A wave of exploding stars may have provided the conditions required to build the solar system. New research probing a nearby star-forming region examines conditions that may have been similar to those found in the early solar system to try to solve the outstanding mystery of how radioactive elements essential to planet formation arrived in the environment around the sun.
Full Story:
Space
(8/16)
In a stunning demonstration of one of Einstein's most famous equations, physicists are claiming to have created matter from pure light for the very first time.
Full Story:
Space
(8/17)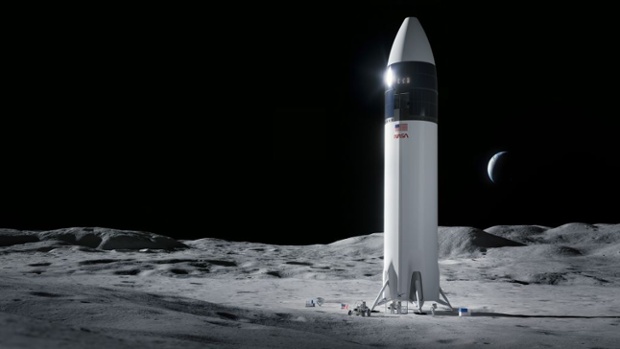 (SpaceX)
Blue Origin
is now suing NASA in its latest attempt to push back against the agency's decision to award
SpaceX
its moon lander contract.
Full Story:
Space
(8/16)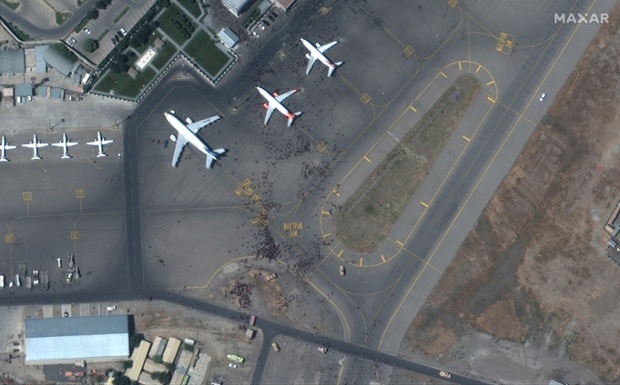 (Maxar Technologies)
Crowds surging on an Afghanistan airport were so massive that they showed up in satellite photos taken from space. Maxar Technologies collected the satellite photos Monday (Aug. 16) at 10:36 a.m. local time (1:36 a.m. EDT; 0536 GMT) at Kabul's Hamid Karzai International Airport, during attempted mass evacuations from the city.
Full Story:
Space
(8/16)
A deadly 7.2-magnitude
earthquake that struck Haiti
Saturday (Aug. 14) pancaked buildings so badly that the damage was visible from orbit. Maxar Technologies satellite imagery showed the earthquake devastation in two of the hardest-hit cities in Haiti: Les Cayes in southwest Haiti and Jérémie in northwest Haiti.
Full Story:
Space
(8/16)
| | |
| --- | --- |
| | © Future US, Inc. 555 11th ST NW, Suite 600, Washington, DC 20004 |