Russia's Nauka multipurpose lab module docks to space station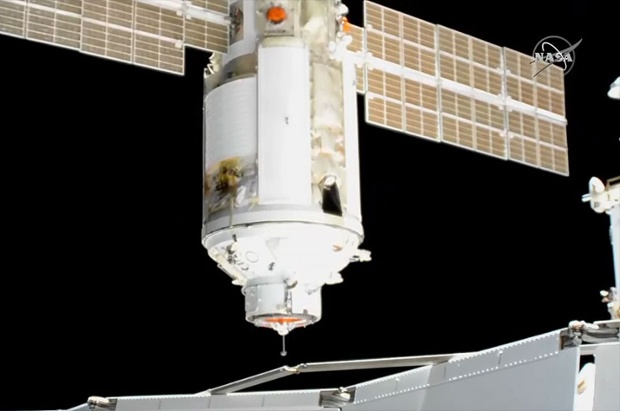 (NASA)
The International Space Station has gained a new room after a 13-year wait for its launch and a week-long journey in Earth orbit. Russia's
Multipurpose Laboratory Module (MLM), named "Nauka"
("Science" in Russian), docked to the space station on Thursday (July 29), eight days after its more-than-decade-long delayed launch. The 22-ton (20-tonne) MLM connected with the orbiting complex at 9:29 a.m. EDT (1329 GMT), using an open port that was recently vacated by the Pirs docking compartment on the Earth-facing side of the Zvezda service module.
Full Story:
Space
(7/29)
Rocket Lab
is back in business. The company's
Electron rocket
launched a small satellite for the U.S. military early this morning (July 29), acing its first mission since suffering a failure in mid-May. The two-stage Electron rose off a pad at Rocket Lab's New Zealand launch site, on the North Island's Mahia Peninsula, at 2 a.m. EDT (0600 GMT; 6 p.m. local New Zealand time), carrying a demonstration satellite called Monolith for the
U.S. Space Force
.
Full Story:
Space
(7/29)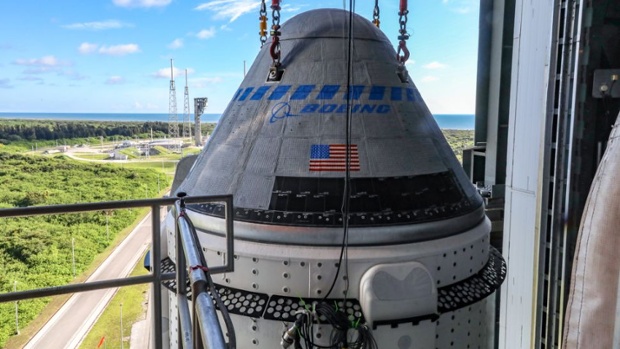 (John Grant/Boeing)
Boeing's astronaut taxi is stepping into the limelight again, and the stakes are even higher this time. The CST-100
Starliner
capsule is scheduled to launch Friday (July 30) at 2:53 p.m. EDT (1853 GMT) on a crucial uncrewed demonstration mission to the
International Space Station
.
Full Story:
Space
(7/29)
Here's a complete guide to everything you need to know about Boeing's Starliner Orbital Flight Test 2 (OFT-2) mission to the International Space Station.
Full Story:
Space
(7/29)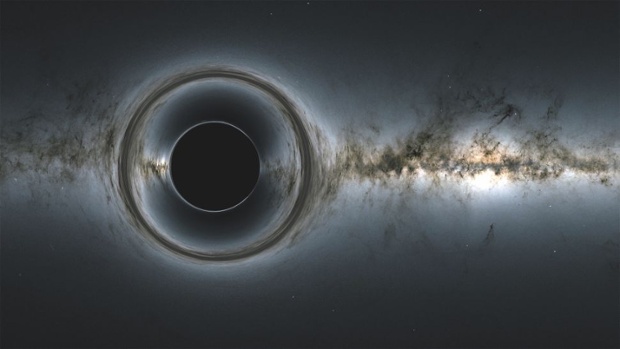 (NASA)
For the first time ever, scientists have seen the light from behind a
black hole
. In a new study, researchers, led by Dan Wilkins, an astrophysicist at Stanford University in California, used the European Space Agency's
XMM-Newton
and NASA's
NuSTAR
space telescopes to observe the light from behind a black hole that's 10 million times more massive than our sun and lies 800 million light-years away in the spiral galaxy I Zwicky 1,
according to a statement from ESA
.
Full Story:
Space
(7/29)
A fizzled example of a
gamma-ray burst
, the most powerful kind of explosion known in the universe, suggests these outbursts may not always work the way that scientists thought, and that versions of these flares can be surprisingly brief, researchers say.
Full Story:
Space
(7/29)
For the first time, scientists have observed giant slow-moving waves of plasma on the surface of
the sun
that could help to explain the mystery behind the star's magnetic field. Looking at 10 years' worth of data by
NASA's Solar Dynamic Observatory
(SDO), researchers from the Max Planck Institute for Solar System Research (MPS) and the University of Göttingen, both in Germany, detected plasma swirls spreading through the solar surface at the slow speed of just 3 mph (5km/h), about as fast as a human walks.
Full Story:
Space
(7/29)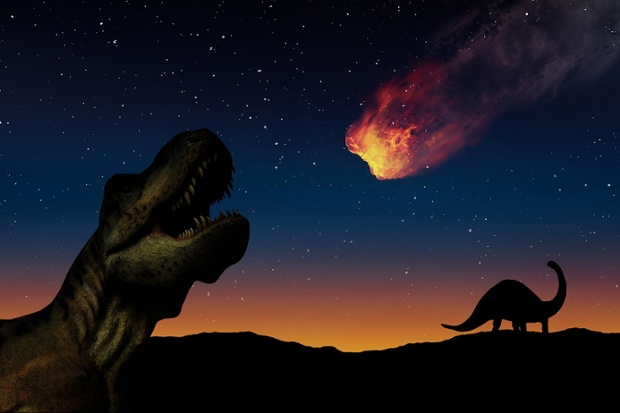 (Pixabay)
There's no doubt that
asteroids
pose a potential threat to life on Earth. To help prevent such a calamity, a pair of astronomers is proposing two new strategies. One, we should limit the number of asteroid missions to minimize human-caused orbital changes. Two, we should actively manage the positions of asteroids to place them into orbits that will be safe over the long term.
Full Story:
Space
(7/29)
Some astronomers suggest setting up a "SatHub" to address the growing threat that satellite megaconstellations pose to the
night sky
— but funding and support are necessary to make it happen. The primary goal of the international SatHub project would be implementing and adapting plans for observations as new
satellites
go up, team members said. A secondary goal would be training, outreach and analysis concerning low Earth orbit satellites for the greater community.
Full Story:
Space
(7/28)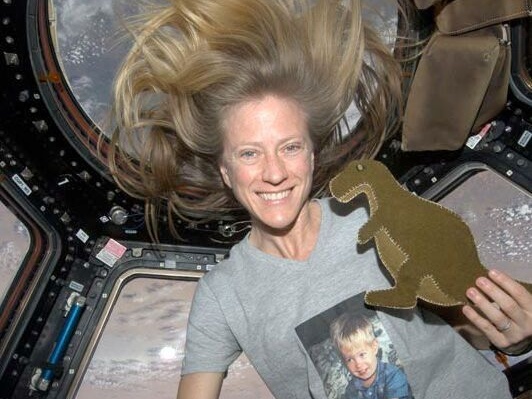 (NASA)
Do you love space and dinosaurs? Retired NASA astronaut Karen Nyberg has designed a new "Dinos in Space" clothing line in collaboration with SvahaUSA, an online shop focused on STEAM (science, technology, engineering, art and mathematics) apparel. Nyberg's design for this new clothing line is not only glow-in-the-dark, but it's inspired by a T-Rex toy that Nyberg sewed for her son out of the "velcro-like fabric that lines the Russian food containers," on the International Space Station,
she said at the time
. Nyberg flew to the station with the dinosaur in 2013.
Full Story:
Space
(7/28)
| | |
| --- | --- |
| | © Future US, Inc. 555 11th ST NW, Suite 600, Washington, DC 20004 |