Jeff Bezos asks NASA for moon lander contract, offers to cover billions in costs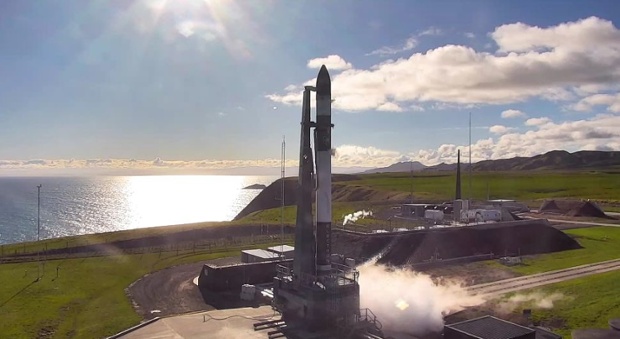 (Rocket Lab)
The
U.S. Space Force
plans to launch an experimental research and development satellite to low Earth orbit early Thursday (July 29), and you can watch the action live. Rocket Lab's
Electron booster
will launch the "It's a Little Chile Up Here" mission from the California-based company's launch site located on New Zealand's Mahia Peninsula. The mission is scheduled to lift off from Launch Complex 1 between 2 a.m. EDT and 4 a.m. EDT (0600 to 0800 GMT; 6 p.m. to 8 p.m. local New Zealand time) on Thursday. You can watch the event live here at Space.com, courtesy of Rocket Lab, or directly
via the company's website
, starting about 20 minutes before launch.
Full Story:
Space
(7/28)
Hot on the heels of its first crewed flight to suborbital space,
Blue Origin
reiterated that it wants a NASA moon lander contract — and stressed that it's willing to put a lot of its own money into the effort. Blue Origin founder
Jeff Bezos
, who was on the suborbital flight of the company's
New Shepard spacecraft on July 20
, penned an open letter to NASA Administrator Bill Nelson asking the agency to award another crewed lander contract for its Artemis moon program and stated that Blue Origin is willing to cover up to $2 billion in development and testing costs if it's selected.
Full Story:
Space
(7/27)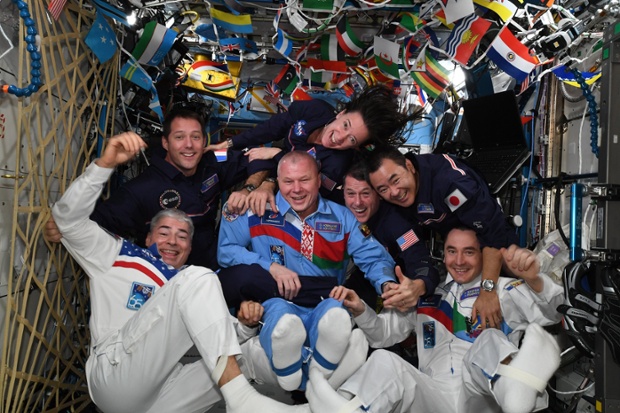 (Thomas Pesquet/ESA/NASA)
It's been a five-year wait for one of the biggest sporting events on the planet as the Summer Olympics kicked off in Tokyo on Friday (July 23), with the world watching the international competition. But what about the sports fans not on the planet? Astronauts onboard the
International Space Station
were able to watch the opening ceremony via a video feed on Friday and have been cheering on their respective countries.
Full Story:
Space
(7/28)
A Portland-area high school came out on top in a new "distributed" version of this year's American Rocketry Challenge that was optimized for pandemic safety. Oregon Episcopal School
received $20,000
for coming within one foot and 6.7 feet (2 meters) of a specified altitude in two flights, putting it best among 100 national finalists. As a first-time finalist, the school also received $2,500 for posting the best results among the rookies, and an additional $1,000 given to each finalist participant as a thank-you for their time and efforts — bringing the total haul close to $25,000.
Full Story:
Space
(7/28)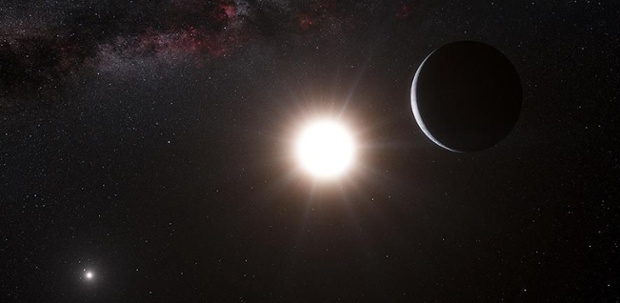 (ESO/L. Calçada/N. Risinger)
It's hard for an
exoplanet
to establish itself in a neighborhood built around not one but two stars. But astronomers have spotted plenty of such alien worlds, sometimes nicknamed "Tatooines" after the "Star Wars" planet where Luke Skywalker watches a double sunset.
Full Story:
Space
(7/28)
Humanity's return to the moon could open up new windows on the universe. NASA is working to establish a permanent human presence on and around the moon by the end of the 2020s, via a program known as
Artemis
. That presence may eventually include radio telescopes on the moon's exceptionally quiet far side — and, perhaps, even more ambitious off-Earth science facilities.
Full Story:
Space
(7/28)
Imagine a galaxy reflected in a fun house hall of mirrors. You'd see the galaxy, repeated again and again, with each image becoming more grotesque and distorted. That's how the universe looks near the event horizon of a
black hole
, one of the most warped places in the cosmos. While physicists had some previous ideas about what such regions looked like, a new calculation has shown exactly what you would see around black holes, opening up potential new ways to test
Einstein
's theory of general relativity.
Full Story:
Space
(7/28)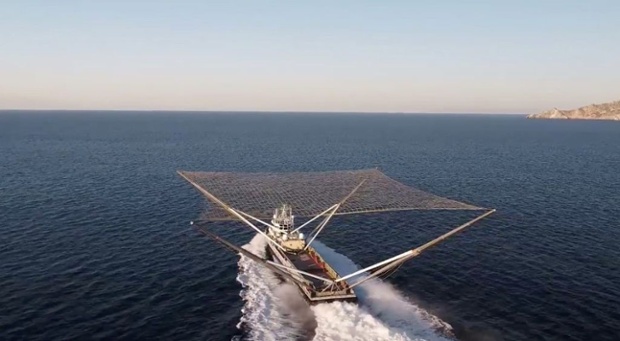 (SpaceX)
SpaceX
made history two years ago when a net-equipped boat snagged a falling piece of hardware out of the sky. And now its nose cone catching fleet is retired.
Full Story:
Space
(7/27)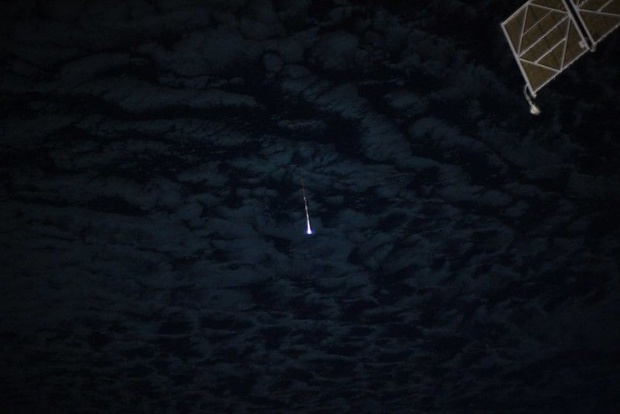 (Thomas Pesquet/ESA/NASA)
On Monday (July 26), astronauts said goodbye to a cornerstone of the
International Space Station
and captured stunning images of the compartment burning up in Earth's atmosphere. A Russian Progress cargo vehicle towed the module, called
Pirs
, away from the space station and down through
Earth's atmosphere
to ensure the module burned up completely and reduce the odds of any large chunks making it to Earth's surface.
Full Story:
Space
(7/27)
A fireball streaked across North Texas last night, leading to several hundred witness reports of a bright flash and sonic boom. The celestial drama occurred around 9 p.m. local time on Sunday (July 25),
according to CBS Dallas-Fort Worth
. The nonprofit American Meteor Society (AMS) has since recorded
213 reports of the fireball
, including three videos. The witnesses were mostly in northeastern Texas, but some reported seeing the fireball above Oklahoma, Missouri, Arkansas and Louisiana.
Full Story:
Space
(7/27)
| | |
| --- | --- |
| | © Future US, Inc. 555 11th ST NW, Suite 600, Washington, DC 20004 |