Zhurong Mars rover returns panorama ahead of planetary blackout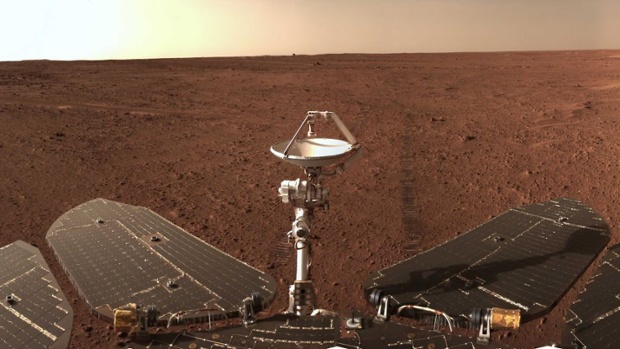 (CNSA)
China's
Mars
rover Zhurong has produced a remarkable new panorama of its surroundings in Utopia Planitia to mark 100 days of activity on the Red Planet as preparations continue for the rover to spend more than a month in safe mode this autumn.
Full Story:
Space
(9/5)
As Hurricane Larry churned through the Atlantic Ocean this weekend, astronauts at the
International Space Station
kept a watchful eye on the storm from space. "From our viewpoint on @Space_Station, it looks much larger than Ida," NASA astronaut Megan McArthur tweeted Tuesday (Sept. 7) from the orbiting laboratory.
Full Story:
Space
(9/7)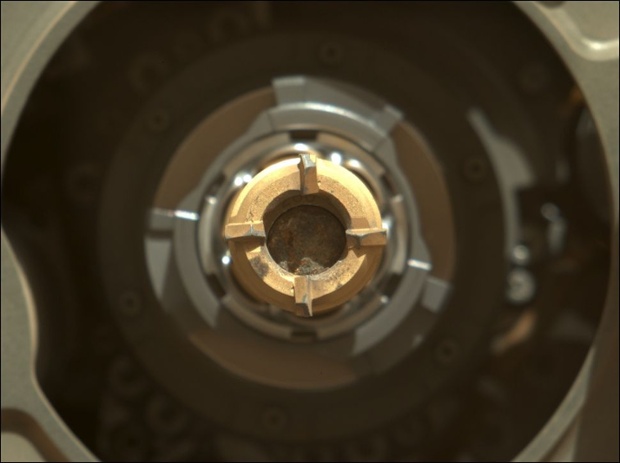 (NASA/JPL-Caltech/ASU)
It's official: NASA's
Perseverance rover
has collected its first-ever Mars sample. The car-sized rover sealed a titanium tube containing a drilled-out core of a Red Planet rock on Monday (Sept. 6), marking a big milestone for its ambitious mission. If all goes according to plan, Perseverance will collect several dozen more such samples, all of which will be
hauled to Earth
for analysis a decade or so from now.
Full Story:
Space
(9/7)
NASA astronauts at the
International Space Station
enjoyed a half-day off from work on Labor Day (Sept. 5). While most federal workers across the U.S. are enjoying the national holiday off, the three NASA astronauts at the orbiting laboratory — Mark Vande Hei, Shane Kimbrough and Megan McArthur — had a few science tasks on their schedules, Dan Huot, a NASA spokesperson with the
Johnson Space Center
in Houston, told Space.com.
Full Story:
Space
(9/6)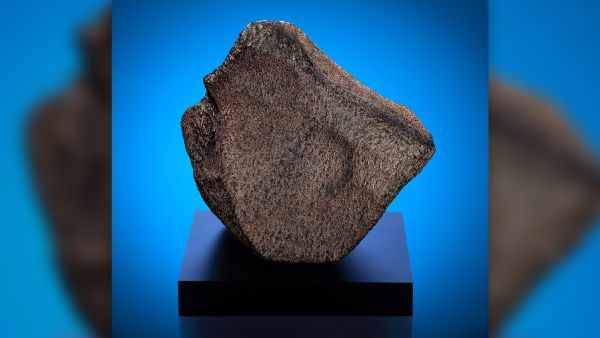 (Maine Mineral and Gem Museum)
The largest piece of Mars ever to fall to Earth is being displayed for the first time. The hefty chunk of Mars weighs 32 pounds (14.5 kilograms) and measures 10 inches (25 centimeters) across at its widest point. It was unveiled Wednesday (Sept. 1) at the Maine Mineral and Gem Museum in Bethel, which also houses approximately 6,000 extraterrestrial rocks, including the largest piece of
moon
rock and the oldest igneous rock, formed from volcanic activity, in the
solar system
.
Full Story:
Space
(9/3)
Scientists have captured a stunning new image of a massive
galaxy
ringed by dust filaments. In the image, Centaurus A, which is located more than 12 million light-years away from Earth in the southern constellation Centaurus (the centaur), ripples across space. The galaxy, which was first identified in 1826, is among the best studied in the southern sky because it is so bright and relatively close to
Earth
.
Full Story:
Space
(9/5)
Astronomers may have captured the best view yet of matter colliding with the surface of a young star, findings that may shed light on what
the sun
looked like in its youth.
Full Story:
Space
(9/3)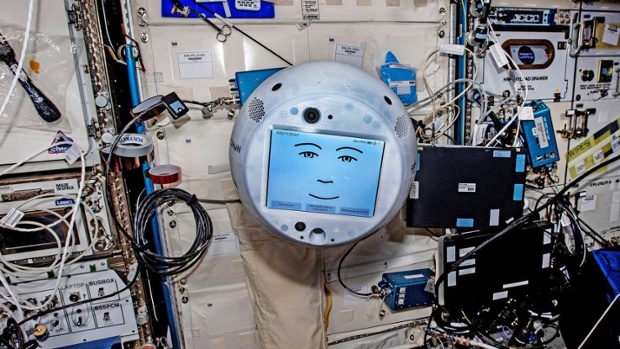 (Airbus)
An AI-powered robot with a digital face is ready for a new mission on the
International Space Station
. The robot, called
CIMON-2
(it's short for Crew Interactive Mobile Companion) worked alongside two European astronauts on past missions to the station in recent years and just got a software upgrade that will enable it to perform more complex tasks with a new human crewmate later this year.
Full Story:
Space
(9/7)
High-tech solar greenhouses inspired by technology developed for missions to the moon and
Mars
could soon grow food in Arabian deserts and in Earth orbit, according to the space services company Nanoracks.
Full Story:
Space
(9/7)
NASA has started testing a future air taxi that might soon be flying cargo and passengers in busy cities, helping to ease annoying traffic jams. The all-electric vertical takeoff and landing (eVTOL) aircraft, designed by California startup Joby Aviation, is a helicopter powered by six rotors. It was designed to be as quiet as possible in order to fit into busy city life without disturbing residents.
Full Story:
Space
(9/3)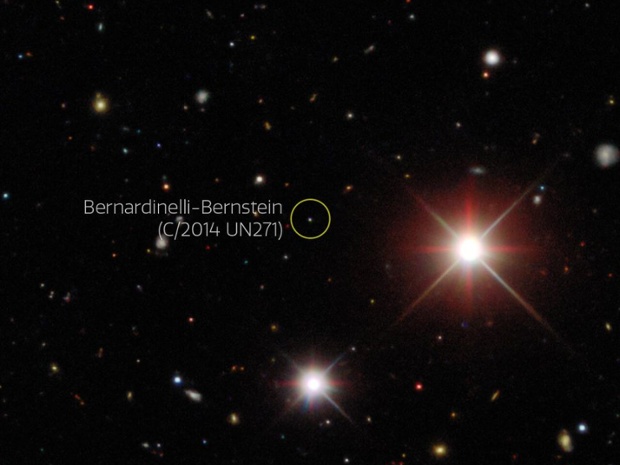 (Dark Energy Survey/DOE/FNAL/DECam/CTIO/NOIRLab/NSF/AURA)
Even Pedro Bernardinelli and Gary Bernstein admit they're an unlikely pair of scientists to end up with a record-breaking
comet
named in their honor. Scientists briefly estimated that
Comet Bernardinelli-Bernstein
, as it's now known, was the largest such icy body identified to date, perhaps more than 100 miles (160 kilometers) across. Additional observations have cast that into doubt, but given the "megacomet" a new distinction: it sprouted a tail remarkably far from the
sun
, suggesting more revelations to come. All told, the object offers astronomers an unprecedented opportunity to watch the antics of a comet.
Full Story:
Space
(9/7)
In this week's Night Sky column, we provide a potpourri of factoids concerning some of the more prominent objects appearing in the summertime sky.
Full Story:
Space
(9/4)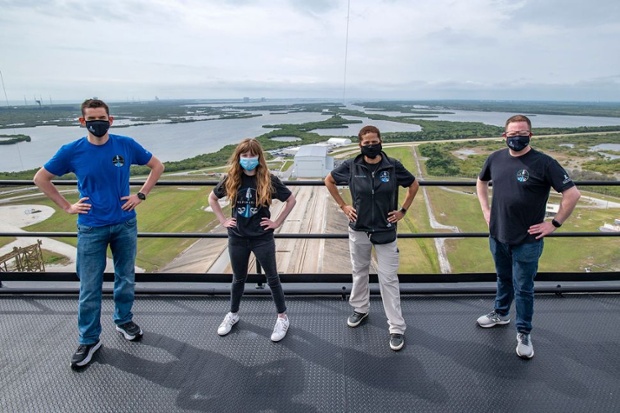 (Inspiration4)
The private
Inspiration4
astronauts set to fly on SpaceX's first all-civilian spaceflight this month launched into the limelight Monday (Sept. 6) with a new Netflix documentary series.
Full Story:
Space
(9/6)
Big changes are coming to the
Halo Infinite
multiplayer game mode despite predictably having a battle pass — a feature that many, many other online games now have.
Full Story:
Space
(9/4)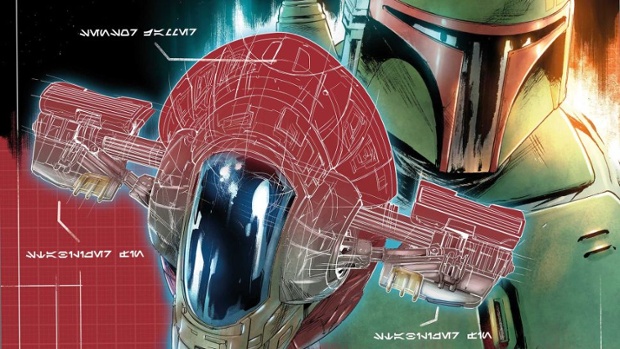 (Marvel Comics)
When it comes to curiosity's sake, there's no beating an intimate look under the hood of exotic vehicles and spaceships that inhabit the "
Star Wars
" universe. Technical sheets and cutaway posters showing the innards of ground combat vehicles, starfighters, battleships, and freighters reveal the geeky details we love to absorb to bolster our relationship with the historic franchise.
Full Story:
Space
(9/4)
| | |
| --- | --- |
| | © Future US, Inc. 555 11th ST NW, Suite 600, Washington, DC 20004 |