SpaceX's Inspiration4 all-civilian spaceflight: When to watch and what to know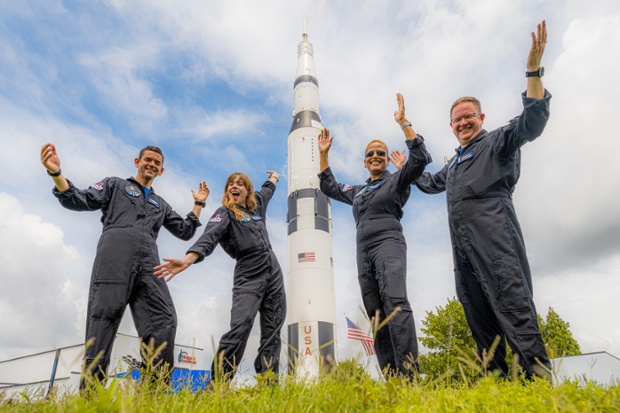 (John Kraus/Courtesy of Netflix)
SpaceX's first all-civilian launch is scheduled to launch on Wednesday (Sept. 15) carrying a message of diversity during the third billionaire-led flight to launch in 2021. Here's what you need to know.
Full Story:
Space
(9/10)
Scientists used the Hubble Space Telescope and the Very Large Telescope in Chile to map the metal in dust across the Milky Way in hopes of improving models describing the galaxy's history.
Full Story:
Space
(9/10)
(Boeing)
The planned lunar Gateway space station will house crews for between one and three months so they can oversee human exploration of the moon.
Full Story:
Space
(9/10)
China launched the Gaofen 5 (02) hyperspectral Earth observation satellite on Tuesday as the country races towards carrying out 40 missions in 2021.
Full Story:
Space
(9/10)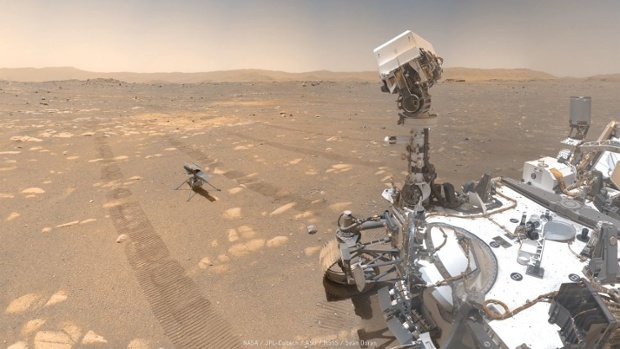 (NASA)
From kindergarteners to college students and beyond, NASA has resources and opportunities available that are designed to inform and excite students, and to involve them in the space agency's many upcoming initiatives.
Full Story:
Space
(9/9)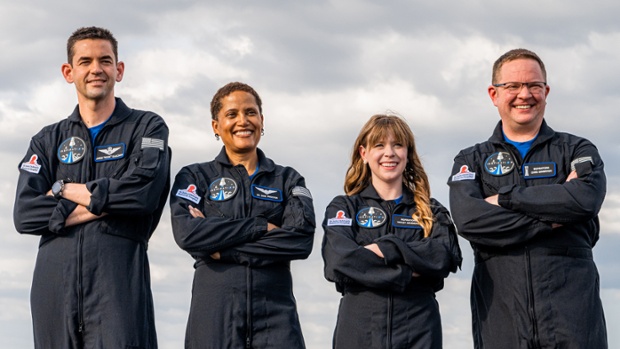 (John Kraus/Courtesy of Netflix)
Inspiration4, SpaceX's first all-civilian mission, will launch at least a day later than announced. The three-day mission will now launch from the NASA Kennedy Space Center in Cape Canaveral, Florida no earlier than 8 p.m. EDT Wednesday, Sept. 15 (1200 GMT Thursday, Sept. 16)
Full Story:
Space
(9/10)
The rock band Kings of Leon are headed to space. Well, sort of. When SpaceX's private Inspiration4 mission lifts off next week, it will carry one of the band's songs and a gallery's worth of digital art to orbit.
Full Story:
Space
(9/9)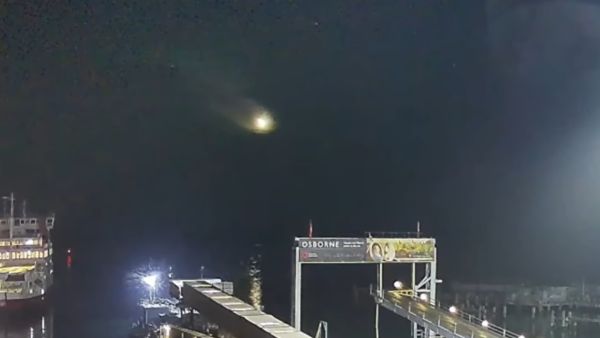 (Solent Ships)
In the video, viewers can see a bright, fireball-like object shooting across the sky over the Red Funnel Ferry Terminal in Southampton.
Full Story:
Space
(9/10)
While we have to wait a bit for our first true glimpse into the new show, Paramount+ did offer a very interesting introduction to many of the characters we can expect to see.
Full Story:
Space
(9/10)
"Lower Decks," an animated Trek series for adults that premiered on Paramount+ last year, launched its second season last month, and apparently there's a lot more in store for its misfit crew.
Full Story:
Space
(9/10)
| | |
| --- | --- |
| | © Future US, Inc. 555 11th ST NW, Suite 600, Washington, DC 20004 |