Firefly Aerospace to launch 1st orbital test flight tonight. Here's how to watch.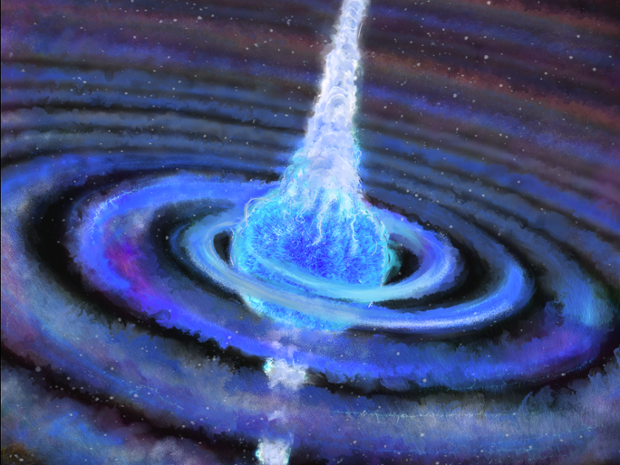 (Chuck Carter)
Astronomers have uncovered evidence of explosions triggered by dead stars ramming into live stars, a first of its kind discovery.
Full Story:
Space
(9/2)
Firefly Aerospace plans to launch its first-ever orbital mission tonight (Sept. 2). The four-hour launch window for Firefly's Alpha rocket opens at 9 p.m. EDT (0100 GMT on Sept. 3).
Full Story:
Space
(9/2)
Virgin Galactic's historic first fully crewed launch with founder Richard Branson aboard may not have been as smooth as it appeared, according to a New Yorker report. Virgin Galactic says the crew was never in danger.
Full Story:
Space
(9/1)
"Tough to see these views of my home state," NASA astronaut Megan McArthur said after watching the Dixie and Caldor fires from space.
Full Story:
Space
(9/2)
NASA visited Vesta in 2011 and 2012 with the Dawn spacecraft, which mapped the large asteroid's surface in unprecedented detail. Still, its mysteries persist.
Full Story:
Space
(9/2)
A citizen scientist's lucky discovery of an eccentric brown dwarf illustrates the tantalizing borderline between stars and planets.
Full Story:
Space
(9/2)
This summer SpaceX plans to launch the first-ever all-civilian spaceflight with four crewmembers on a mission called Inspiration4. See photos of the historic mission here.
Full Story:
Space
(9/2)
On Friday (Aug. 27), Maxar Technologies' WorldView-2 satellite spotted SpaceX's Falcon 9 rocket and Dragon cargo spacecraft from orbit.
Full Story:
Space
(8/27)
"Halo Infinite" will launch this holiday season on the heels of the Halo franchise's 25th anniversary.
Full Story:
Space
(9/1)
Time to catch up on some long overdue sci-fi, so here's our handy guide to what's on.
Full Story:
Space
(9/2)
| | |
| --- | --- |
| | SmartBrief, Inc.®, 555 11th ST NW, Suite 600, Washington, DC 20004 |