Watch SpaceX launch a Dragon cargo ship to the space station for NASA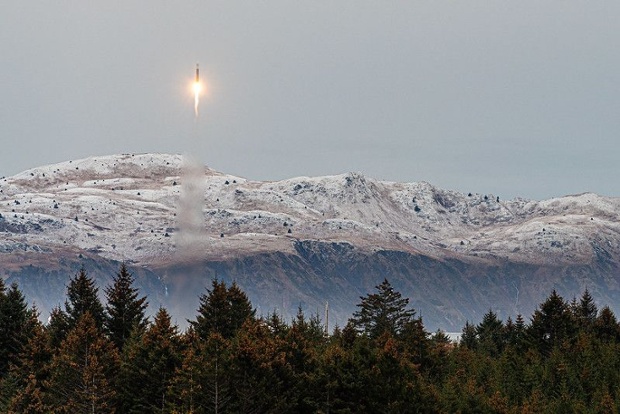 (Astra/John Kraus)
California startup
Astra
aims to launch a satellite to orbit for the first time ever this afternoon (Aug. 27), and you can watch the milestone mission live. Astra's Launch Vehicle 006 is scheduled to lift off from the Pacific Spaceport Complex on Alaska's Kodiak Island during a two-week window that runs from today and through Sept. 11. On each available day, liftoff can occur during a 4.5-hour window that opens at 4 p.m. EDT (2000 GMT; 12 p.m. local time on Kodiak Island).
Full Story:
Space
(8/27)
SpaceX
will launch a Dragon spacecraft packed with NASA cargo to the International Space Station before dawn on Saturday (Aug. 28) as part of its next resupply mission for the U.S. space agency. A sooty, used
Falcon 9
rocket will take to the skies here from NASA's Kennedy Space Center at 3:37 a.m. EDT (1729 GMT). The two-stage launcher will blast off from Pad 39 lofting a robotic
Dragon
cargo capsule carrying more than 4,800 lbs. (2,177 kilograms) of fresh supplies, experiment hardware, and other gear for the astronauts aboard the orbiting lab.
Full Story:
Space
(8/27)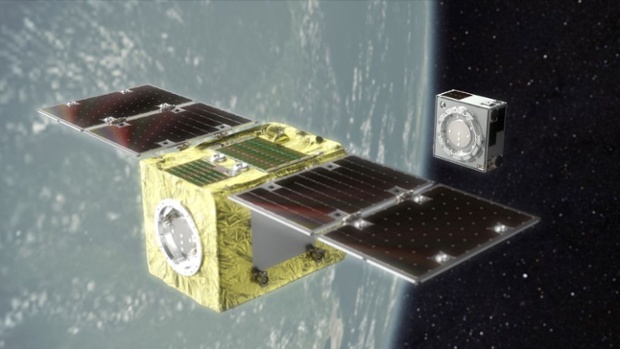 (Astroscale)
The ELSA-d spacecraft of Japan-based startup Astroscale has successfully captured a simulated piece of
space junk
, completing the first phase of a demonstration mission that could pave the way for a less cluttered future in orbit.
Full Story:
Space
(8/27)
Dawn Aerospace's suborbital space plane flew for the first time last month, and a new video takes you along for the ride. The 15.7-foot-long (4.8 meters)
Mk-II Aurora
, a robotic vehicle that Dawn is developing to carry small payloads to and from suborbital space, conducted five test flights over New Zealand's South Island between July 28 and July 30.
Full Story:
Space
(8/27)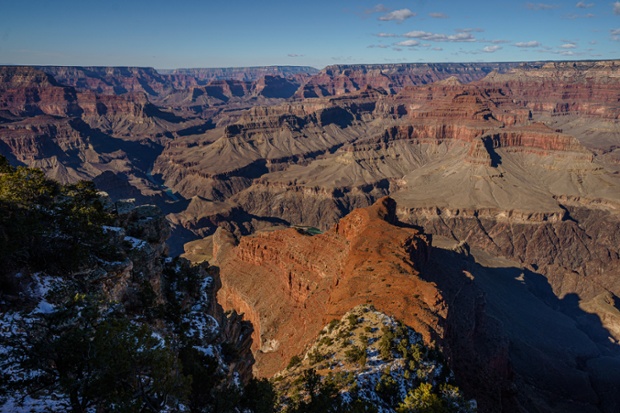 (Josh Brasted/Getty Images)
A mystery lies deep within the Grand Canyon: one billion years' worth of rocks have disappeared. This "Great Unconformity" has rocked the scientific community since it was first described almost 150 years ago.
Full Story:
Space
(8/27)
There are many strange things happening on
Venus
. Among them is a recognizable weather pattern that scientists now realize has persisted in the planet's atmosphere for at least 30 years. Nicknamed the "Giant Dark Cloud," scientists first noticed that feature in data gathered by an infrared camera aboard the Japanese spacecraft
Akatsuki
, which has been orbiting Venus since 2015. The cloud is huge, spanning a third of the planet's latitude around its equator.
Full Story:
Space
(8/27)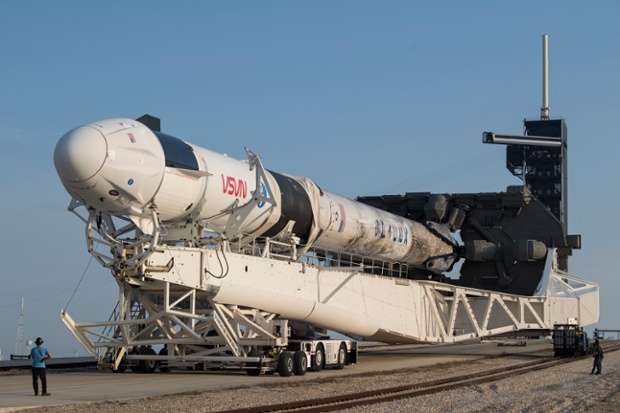 (NASA/Getty Images)
Liquid oxygen (LOX) is in short supply as demand rises with
COVID-19
cases in the United States. But as hospitals struggle to figure out how to treat patients, SpaceX worries the shortage could also jeopardize upcoming launches.
Full Story:
Space
(8/26)
SpaceX
has fired up the rocket that will ferry its next cargo shipment to the International Space Station in the wee hours of Saturday morning. The private spaceflight company conducted a static-fire test of its
Falcon 9
rocket at Pad 39A here at NASA's Kennedy Space Center late Wednesday (Aug. 26). The test is one of the last major milestones ahead of a planned predawn launch on Saturday (Aug. 28). Liftoff is set for 3:37 a.m. EDT (0737 GMT).
Full Story:
Space
(8/26)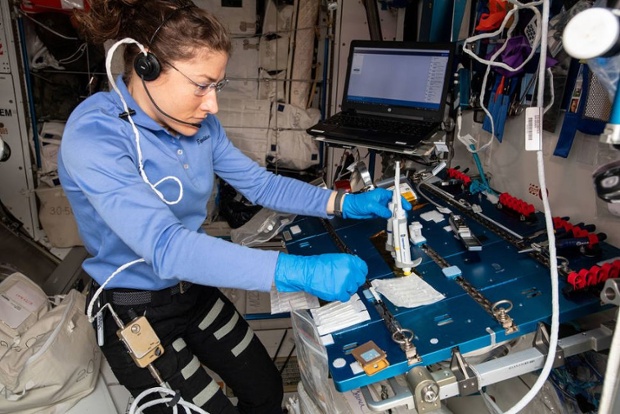 (NASA)
The first CRISPR experiment to take place in space shows that DNA can repair itself in microgravity. As part of the "Genes In Space-6" experiment, astronauts on board the
International Space Station
(ISS) created breaks in the DNA of a common yeast, and then analyzed how it repaired itself.
Full Story:
Space
(8/27)
NASA and its partners working on the
James Webb Space Telescope have
completed their final tests of the giant observatory and are now preparing it for a trip to a South American spaceport for a launch later this year.
Full Story:
Space
(8/27)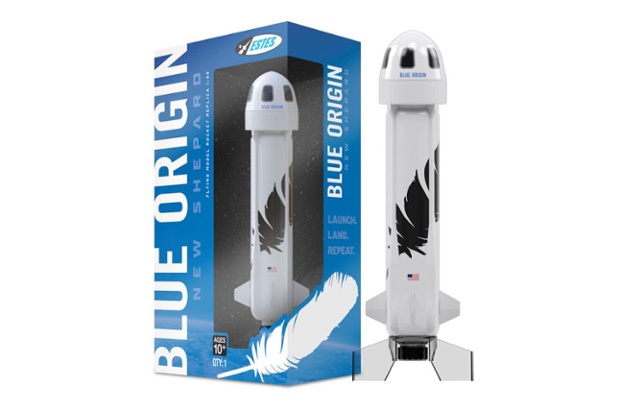 (Estes Industries)
After 17 successful flights to space and back — including one carrying four people —
Blue Origin
is ready to move its launch operations into your backyard. The commercial spaceflight company, which was founded by billionaire Jeff Bezos, announced a
model rocket version of its New Shepard
launch vehicle. The ready-to-fly toy rocket was revealed in conjunction with Blue Origin's NS-17 suborbital mission, which lofted a NASA lunar landing experiment,
original artwork
and other cargo to just beyond the border between Earth and space on Thursday (Aug. 26).
Full Story:
Space
(8/26)
"In space, no one can hear you scream" — especially now, as Mezco Toyz is releasing an all-new film-accurate collectible action figure of the perfect organism: the "Alien" xenomorph. The iconic Xenomorph from Ridley Scott's classic 1979 sci-fi horror "
Alien
" will join the toy company's line of One:12 collective figures. It Comes with seven accessories and six hands, all of which are interchangeable as well as posable.
Full Story:
Space
(8/27)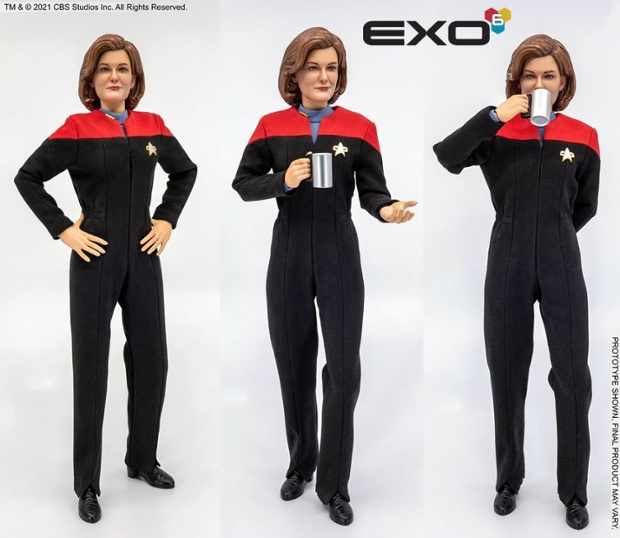 (EXO-6)
Last year marked the 25th anniversary of first airing of "Star Trek: Voyager" and the occasion was celebrated by a constellation of
tributes
, fan screenings, reflective interviews and even a deep dive into the backstory of Starfleet's first female captain in "
The Autobiography of Kathryn Janeway
" (2020, Titan Books). To keep the party soaring into 2021,
EXO-6
is presenting a new premium collectible figure of the starship's charismatic leader so capably played by Kate Mulgrew. Its upcoming release follows in the wake of the company's sold-out renderings of
Lt. Commander Data
and Captain Jean-Luc Picard earlier this year.
Full Story:
Space
(8/26)
| | |
| --- | --- |
| | © Future US, Inc. 555 11th ST NW, Suite 600, Washington, DC 20004 |