The Milky Way has a 'broken' arm that could reveal its galactic history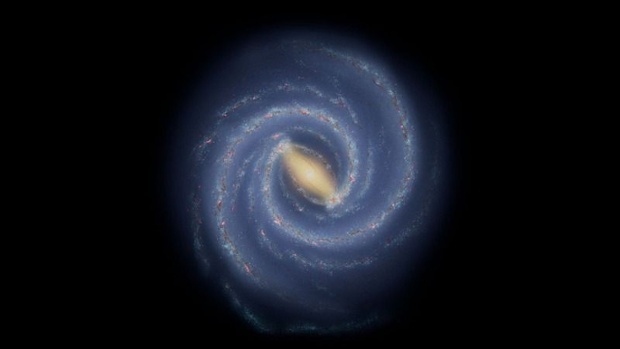 (NASA/JPL-Caltech)
Scientists have found a strange "break" in the spiral arms our
Milky Way
galaxy that could tell us more about its galactic history. The grouping of young stars and gassy regions is described by NASA's
Jet Propulsion Laboratory
(JPL) as looking like "a splinter poking out from a plank of wood" from the plane of the spiral Milky Way's arms.
Full Story:
Space
(8/18)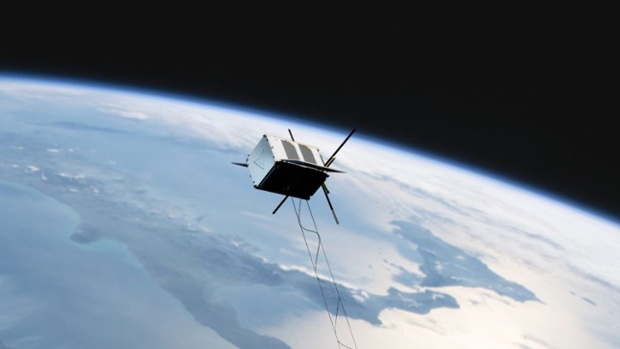 (Aurora Propulsion Technologies/Rocket Lab)
Technology that could ease humanity's
space junk
problem is about to get an orbital test. A tiny cubesat called AuroraSat-1 will launch atop a Rocket Lab
Electron
booster in the fourth quarter of this year, Rocket Lab representatives announced on Monday (Aug. 16). AuroraSat-1, which will be operated by Finnish company Aurora Propulsion Technologies, will lift off from Rocket Lab's New Zealand site, on the North Island's Mahia Peninsula.
Full Story:
Space
(8/17)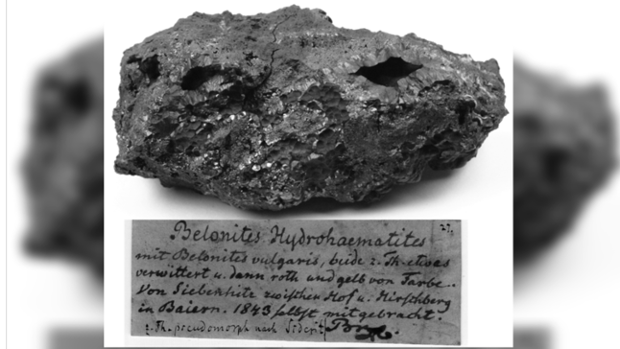 (TU Bergakademie)
Rocks found on Earth could hold clues on where to find
water on Mars
, according to new research from Penn State University. On
Earth
, hematite
is one of the most abundant minerals on its surface. It can be found in many different igneous, metamorphic and sedimentary rocks and due to a high iron content, it appears a vibrant red color. However, when Peter J. Heaney and doctoral student Si Athena Chen analyzed hematite samples gathered in the 19th century, they uncovered a watery secret within.
Full Story:
Space
(8/17)
Chinese astronomers hope to establish a major observatory program on the roof of the world, the
Tibetan Plateau
, with new research arguing for pristine observing conditions nestled in the uplands.
Full Story:
Space
(8/18)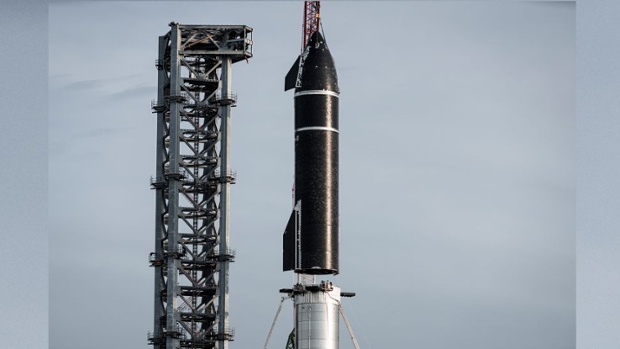 (SpaceX)
The biggest rocket ever built may be ready to fly surprisingly soon. The first full-size prototype of SpaceX's
Starship
vehicle should be ready to launch on an orbital test flight "in a few weeks," company founder and CEO Elon Musk
said via Twitter on Saturday
(Aug. 14).
Full Story:
Space
(8/17)
A Houston-based company that NASA selected to ferry upcoming lunar experiments to the moon has hired
SpaceX
to launch its lunar landing mission. Intuitive Machines is a private company currently developing a lunar lander capable of bringing scientific payloads to the moon.
Full Story:
Space
(8/18)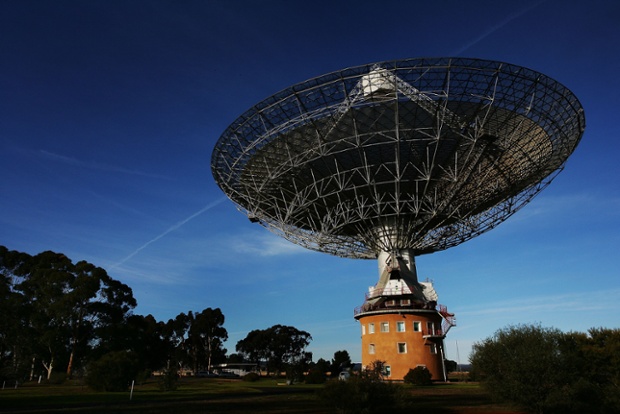 (Lisa Maree Williams/Getty Images)
What do cyberspace and outer space have in common? As we make clear in a new
report
to the Department of Defence, both are new frontiers for national security that blur traditional ideas about borders,
sovereignty
and defense strategy.
Full Story:
Space
(8/18)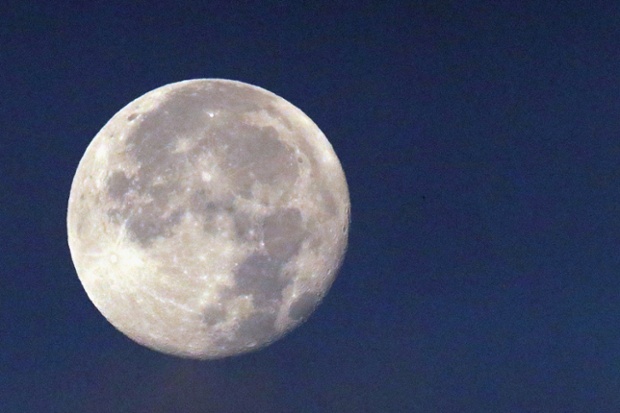 (Bruce Bennett/Getty Images)
Next Sunday (Aug. 22) brings us the August full moon and in addition, it will also be a "
Blue Moon
." But wait a minute, you might ask: Isn't a "Blue Moon" defined as the second
full moon
that occurs during a calendar month? The full moon on Aug. 22 is the
only
full moon this month. So, how can we call it a Blue Moon? Yet it indeed is a Blue Moon — but only if we follow what is now a somewhat obscure rule. In fact, it was the original definition for branding a full moon as "blue."
Full Story:
Space
(8/18)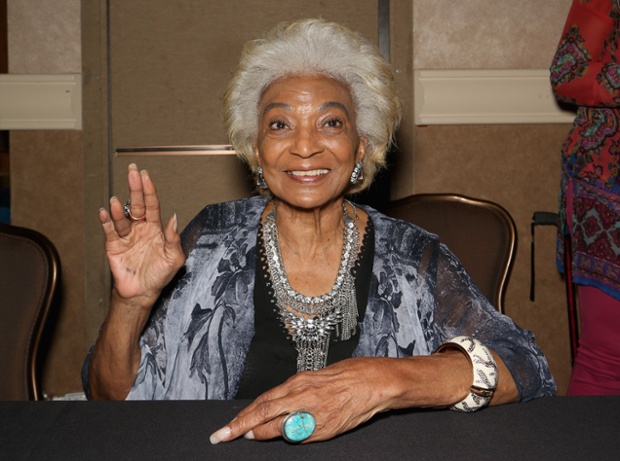 (Gabe Ginsberg/Getty Images)
Beloved "
Star Trek
" actress Nichelle Nichols is caught in the middle of a conservatorship battle as she fights her own battle with dementia. For years, there has been a fight over the legal conservatorship of Nichols, who famously played Lieutenant Nyota Uhura in "Star Trek: The Original Series" and who, here on planet Earth, helped NASA to recruit more women and people of color for the agency's astronaut corps.
Full Story:
Space
(8/17)
| | |
| --- | --- |
| | © Future US, Inc. 555 11th ST NW, Suite 600, Washington, DC 20004 |