Astronauts celebrate Tokyo Paralympics opening day with 'torch' ceremony in space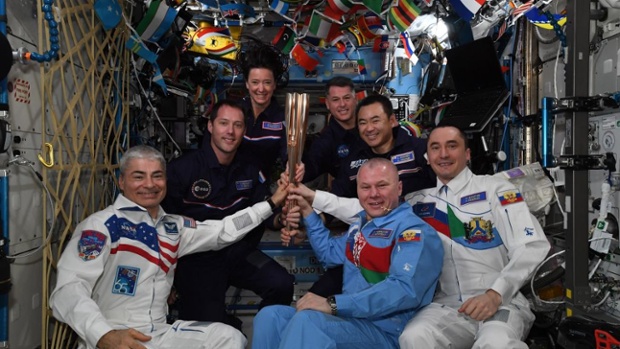 (Roscosmos)
On the opening day of the Tokyo Paralympic Games on Tuesday (Aug. 24), Russian cosmonaut Oleg Novitskiy posted a photo on Twitter showing the current seven occupants of the
International Space Station
(ISS) posing with a "torch" inside one of the station's modules under a ceiling decorated with national flags.
Full Story:
Space
(8/25)
These days, it feels as though billionaire-backed space companies are launching off Earth all the time. So why does Jeff Bezos'
Blue Origin
seem to be in the hot seat?
Full Story:
Space
(8/25)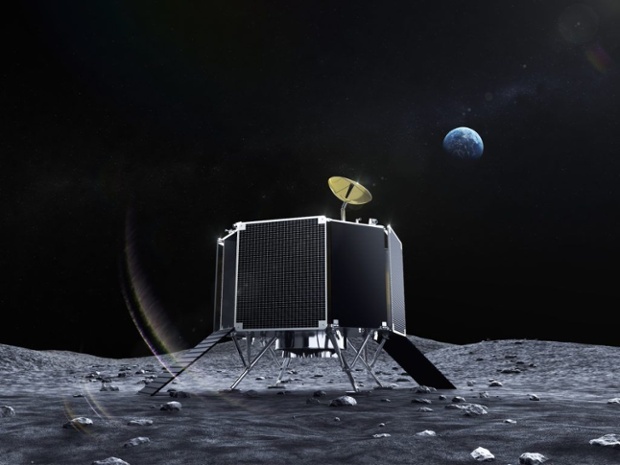 (ispace)
A Japanese company that's already shooting for
the moon
has unveiled more ambitious plans for a bigger, better lunar lander. The Tokyo-based company
ispace
unveiled its next-generation "Series 2" robotic moon lander Tuesday (Aug. 24) at the 36th Space Symposium in Colorado Springs. The 9-foot-tall (2.7 meters) spacecraft, which can carry 1,100 pounds (500 kilograms) of payload to the lunar surface, is scheduled to debut in 2024, on ispace's third moon mission.
Full Story:
Space
(8/25)
Boeing's
Starliner
astronaut taxi has returned to its factory so engineers can fixe stuck valves that were discovered recently as the company prepared to launch an uncrewed test flight for NASA.
Full Story:
Space
(8/25)
NASA's plan to "reboot" human exploration of the moon will get kick-started soon by a spacecraft the size of a microwave oven. The Cislunar Autonomous Positioning System Technology Operations and Navigation cubesat, or CAPSTONE for short, is scheduled to launch in October from New Zealand aboard a Rocket Lab Electron rocket and its Lunar Photon upper stage/spacecraft.
Full Story:
Space
(8/25)
Venus is Earth's twisted twin in so many ways, what about on the skywatching front? Alas, stargazing isn't great from the Venusian surface: The thick carbon-dioxide atmosphere that blankets the planet means there's no catching a break in the clouds. But above those clouds — where, come to think of it, conditions are rather less lethal for human stargazers anyway — the view of the night sky might be pretty similar to that on
Earth
.
Full Story:
Space
(8/25)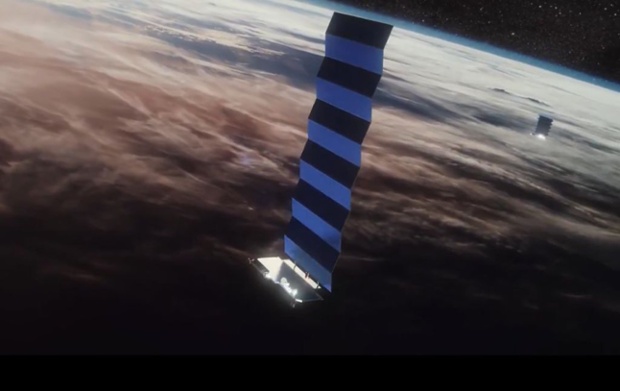 (SpaceX)
SpaceX
hasn't launched any
Starlink
internet satellites since June. It turns out it's because the company has been adding "lasers" to the spacecraft.
Full Story:
Space
(8/25)
A Russian startup is testing a technology that filters out disruptive passes of SpaceX's
Starlink
satellites from astronomical observations. Developed by St. Petersbourg, Russia-based Stealth Transit, the technology detects bright approaching satellites and closes the telescope's shutter to prevent the spacecraft from ruining the image.
Full Story:
Space
(8/25)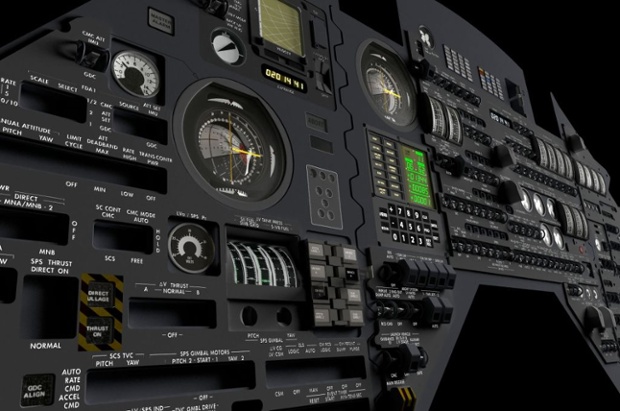 (The Other Real)
You can now take the controls of a historic NASA spacecraft — literally. A team of Hollywood prop and visual artists are offering
replicas of the Apollo command module control panel
. The museum-quality reproduction features every switch, knob and indicator that was used on board the first three missions to land astronauts on the moon and to bring the
Apollo 13
crew safely back to Earth.
Full Story:
Space
(8/25)
Two years ago, it was announced that Taika Waititi was going to have a go at an animated "Flash Gordon" movie for Fox/Disney, but according to a recent report in Collider, that project is now being developed as a live action film instead. The news comes as part of an interview with producer John Davis as part of Disney's "Jungle Cruise" promotion.
Full Story:
Space
(8/24)
| | |
| --- | --- |
| | © Future US, Inc. 555 11th ST NW, Suite 600, Washington, DC 20004 |