Flashing meteor that exploded over Norway landed in a nearby forest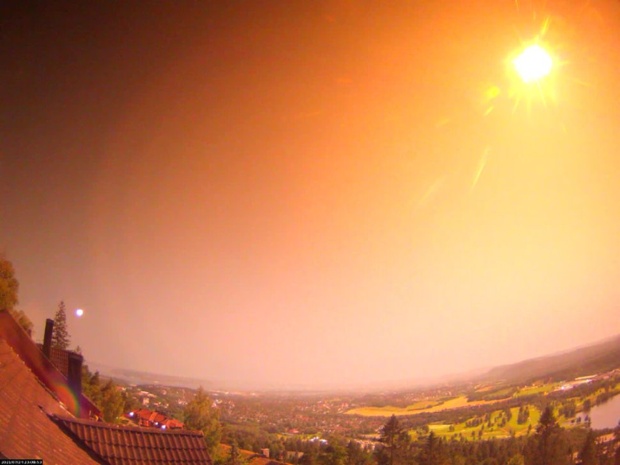 (Norwegian Meteor Network)
The hunt for fragments of an "unusually large
meteor
" that lit up the skies over Norway on Sunday (July 25) has begun. The meteor awakened awestruck residents of the country's capital city, Oslo, with the sound of a large explosion.
Full Story:
Space
(7/27)
In the wisp-thin sky of Jupiter's moon
Ganymede
, the largest satellite in the solar system, astronomers have for the first time detected evidence of water vapor, a new study finds. The discovery could shed light on similar watery atmospheres that may envelop other icy bodies in the
solar system
and beyond, researchers said.
Full Story:
Space
(7/27)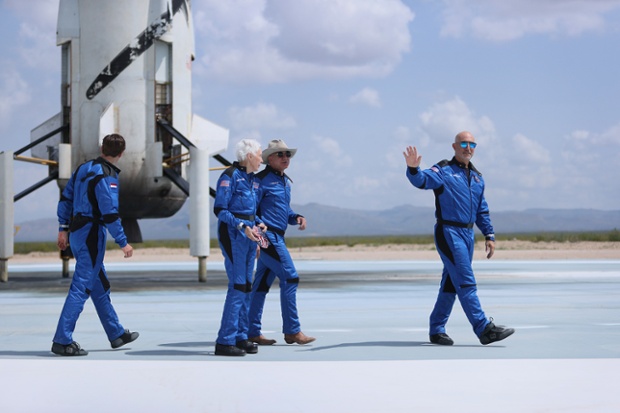 (Joe Raedle/Getty Images)
The Federal Aviation Administration (FAA) has changed their qualifications for commercial astronaut wings, and
Blue Origin's first flight crew
might no longer be eligible.
That, however, doesn't change whether they are astronauts.
Full Story:
Space
(7/27)
When billionaires
Richard Branson
and
Jeff Bezos
soared into space this month aboard their companies' suborbital tourism vehicles, much of the world clapped in awe. But for some scientists, these milestones represented something other than just a technical accomplishment. Achieved after years of delays and despite
significant setbacks
, the flights marked the potential beginning of a long-awaited era that might see rockets fly through the so-far rather pristine upper layers of the atmosphere far more often than they do today.
Full Story:
Space
(7/26)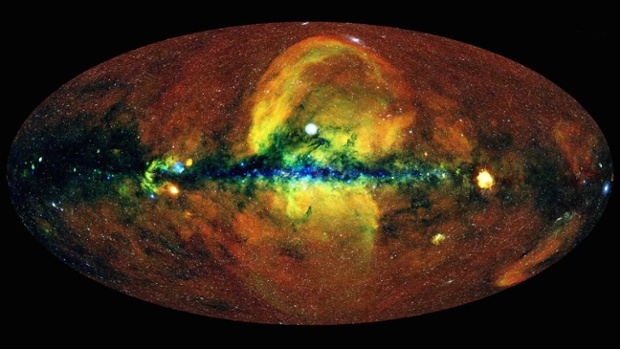 (MPE/IKI)
A German-built space telescope is creating the most detailed map of
black holes
and neutron stars across our universe, revealing more than 3 million newfound objects in less than two years. The observatory, called
eROSITA
, launched in 2019 and is the first space-based X-ray telescope capable of imaging the entire sky.
Full Story:
Space
(7/27)
Earth — the blue marble — is our spherical home. But what if
Earth
were flat? After all,
some people truly believe in this retrograde idea
. How would everyday life function? Would it function at all? We explore how much of an oddball, or "oddslice" Earth would be if it were flat and whether there are any advantages to living on a strange disk with the
sun
and
moon
rotating overhead like a cosmic carousel.
Full Story:
Space
(7/27)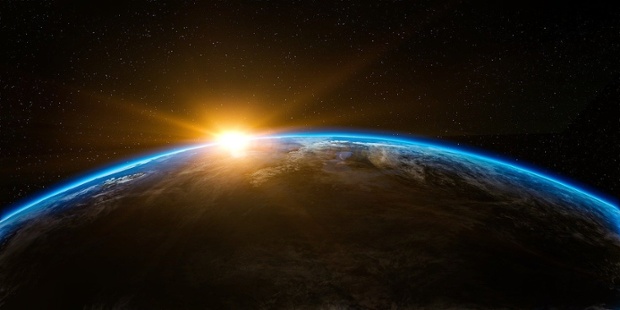 (Pixabay)
A research group at Harvard University thinks it might be possible to achieve a temporary reduction in global temperatures by tweaking the composition of
Earth
's upper atmosphere. Researchers were hoping to test some of that technology — and the viability of their theory — this summer, in what they call the Stratospheric Controlled Perturbation Experiment (SCoPEx).
Full Story:
Space
(7/26)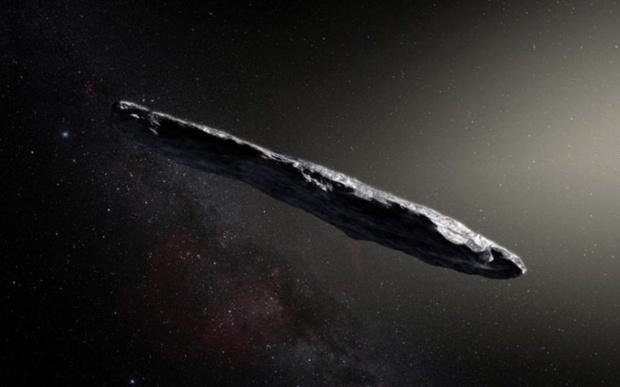 (M. Kornmesser/ESO)
Astronomers have announced a new venture designed to advance humankind's search for artifacts from extraterrestrial technological civilizations (ETCs) —
The Galileo Project
. The project aims to address the question "are we the smartest kids on our cosmic block?" Harvard astrophysicist Avi Loeb, a co-founder of the initiative, said in a news conference about the big announcement.
Full Story:
Space
(7/26)
(Electronic Arts)
Electronic Arts has unveiled that game developer Motive is going to remake the hit space-horror game "Dead Space." The new "Dead Space," announced during
EA's Play Live 2021 event
, is set to be more than just a standard remaster as the game will feature completely rebuilt assets and all-new technology to harness the power of next-gen game consoles.
Full Story:
Space
(7/27)
| | |
| --- | --- |
| | © Future US, Inc. 555 11th ST NW, Suite 600, Washington, DC 20004 |