Asteroid the size of the Great Pyramid of Giza flies by Earth






Hey, space fans!


Welcome to the first edition of Space.com's SmartBrief, our new newsletter that is replacing our daily email updates on the latest and greatest news from space.

Like our original newsletter, the SmartBrief will launch the top space discoveries, launches and other news into your inboxes each weekday. In addition, we'll also occasionally feature some curated news and other content that caught our cosmic eye.

Please scroll down and let us know what you think. As always, we welcome your feedback and input on what kind of news and other content you're looking for to live your best space self. And thanks in advance!

To ensure that the Space.com SmartBrief makes a safe landing in your inbox each day, please be sure to add space@smartbrief.com to your email contact list.

Keep looking up!

Tariq Malik
Editor-in-Chief, Space.com
@tariqmalik
tmalik@space.com



SmartBrief, Inc. | 555 11th St. NW | Suite 600 | Washington, DC 20004 | Unsubscribe


NASA's Mars helicopter
Ingenuity
has flown its first mile on the Red Planet. The small chopper surpassed the 1-mile (1.6 km) mark of its total flight distance on Saturday (July 24) when soared over a rocky region called "Raised Ridges" at its Jezero Crater home. The sortie was the 10th and highest trip yet for Ingenuity, which arrived on Mars with NASA's
Perseverance rover
in February.
Full Story:
Space
(7/25)
For nearly 20 years, Russia's Pirs docking compartment served as one of the primary ports for vehicles arriving and departing from the
International Space Station
. On Monday (July 26), though, it was the module's turn to go to make way for a long-awaited, incoming upgrade.
Full Story:
Space
(7/26)
Now that
Jeff Bezos
has reached the edge of space, does that mean the world's richest man is an astronaut? The claim, made by the spaceflight company belonging to the former CEO of Amazon, has been met with skepticism by some experts.
Full Story:
Space
(7/25)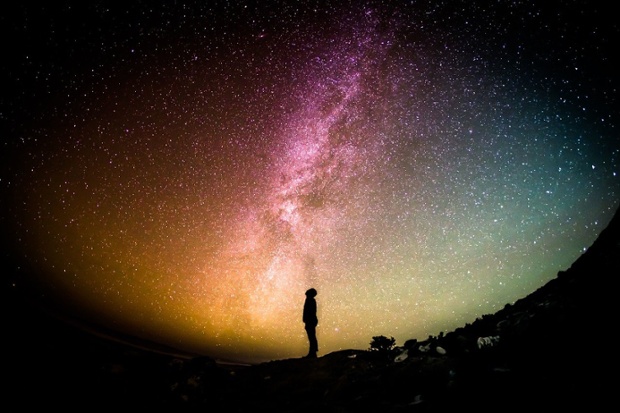 (Pixabay)
You may have heard about the "cosmology crisis:" Different methods of measuring the age of
the universe
are giving different results, and cosmologists have no idea why.
Full Story:
Space
(7/26)
A crumbling hunk of rock found in a field in England is a rare meteorite from the earliest days of the
solar system
, dating back about 4.6 billion years.
Full Story:
Space
(7/25)
NASA's Juno spacecraft is "listening" in on radio emissions from Jupiter's volcanic moon Io, allowing researchers to discover what triggers the strange radio waves.
Full Story:
Space
(7/23)
Quakes on
Mars
have unveiled its interior to an unprecedented degree, revealing surprising details about the Red Planet's crust, mantle and core. Measurements taken by NASA's
InSight
lander have uncovered details, including a crustal layer that varies dramatically from previous understanding, a mantle less dense than the surface and a core that is larger and less dense than previously estimated, new results reveal.
Full Story:
Space
(7/23)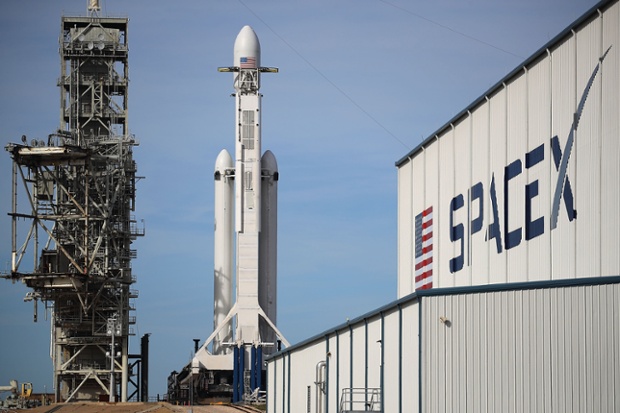 (Joe Raedle/Getty Images)
NASA's highly anticipated mission to Jupiter's ocean moon
Europa
now has a rocket ride. The $4.25 billion
Europa Clipper
spacecraft will launch atop a SpaceX
Falcon Heavy
rocket, NASA officials announced Friday (July 23). The total value of the contract is about $178 million.
Full Story:
Space
(7/23)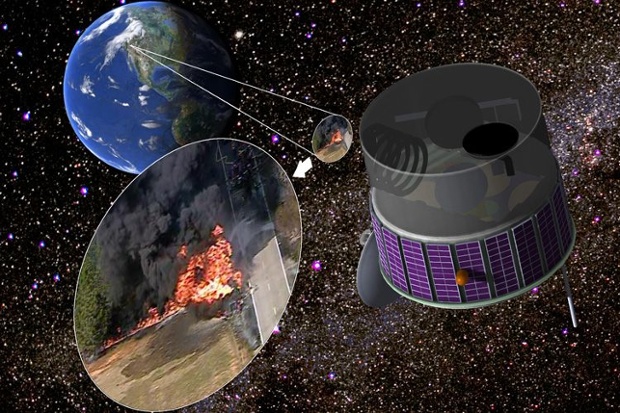 (Carl Pennypacker)
As wildfires currently devastate western North America, a new airborne project team hopes to develop a space solution to stop conflagrations before they get out of control.
Full Story:
Space
(7/24)
NASA has released striking satellite images of wildfire smoke clouds covering vast swaths of the U.S., from the West Coast all the way to the Atlantic Ocean.
Full Story:
Space
(7/24) (Martin Lewis)
Full Story:
Space
(7/24)
Have you looked up this week to see a bright red moon or sun?
Wildfires
in the western U.S. are impacting the sky's colors thousands of miles away.
Full Story:
Space
(7/22)
The latest, and probably the last, trailer for the second season of
"
Star Trek: Lower Decks
" has warped online and it's a feast of rich "
Star Trek
" references, so there's a lot to unpack in this full-on fusillade of new footage.
Full Story:
Space
(7/23)
The first four "
Star Trek
" movies are getting an ultra-high-definition makeover to be released in 4K as a box set in September, just in time for Star Trek day on Sept. 8, and are available for pre-orders now.
Full Story:
Space
(7/23)
A report from
Deadline
states the as-yet untitled "
Star Trek
" movie slated to be released in 2023 will be directed by Matt Shakman.
Full Story:
Space
(7/23)
© Future Publishing Limited.
555 11th ST NW, Suite 600, Washington, DC 20004